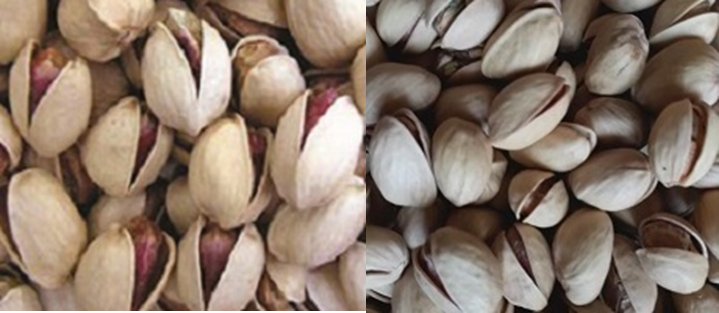 How many are pistachio price in russia? Why has pistachio direct exports from Iran dropped to Russia? Of course, there is a significant increase in exports of pistachios through Kazakhstan to Russia.
Major Iranian pistachios exports to Russia have been declining, according to a recent announcement by the Chamber of Commerce over the past few years. The statistics of its causes are presented in the following text.
Pistachio price in Russia and amount pistachio export to this country
The statistics of exports of Iran's pistachio to Russia, according to reports from the Iranian Chamber of Commerce during the four-year period from 90 to 94, are as follows:
Iran's exports of pistachios to Russia in the years 2011 to 2014 were 14500 tons, 11,000 tons, 2300 tons, and 2013 was 2000 tons respectively. The export figures for the first ten months of the year 2015 also show that approximately iran export 1,000 tons to Russia.
What Causes Pistachio Export to Russia? Our review shows that pistachio price in Russia have not played a role. Read the description below.
Iranian pistachio exporters in Kazakhstan
Iran exports pistachio exports to Kazakhstan:
The export volume of pistachios and pistachios to Kazakhstan in the period from 2011 to 2013 was approximately 1,000 tons, 3,500 tons, 11,000 tons. And in 2014 was 9,600. Also in the first ten months of the year 2015, exports to this country was around 3,400 tons.
Analysis of Iran's pistachio trade situation in Kazakhstan and Russia
The pistachios export to Kazakhstan, which has been fully consistent with the decline in Iran's direct export to Russia, has increased. This issue indicate that Iran's pistachio export to Russia are now exported indirectly. Rather, Kazakhstan is an importer of Iranian pistachio to Russia.
In fact, Kazakhstan has become a pistachio exporter to Russia. The reason for this change in the way pistachios exports to Russia is to reduce export costs. And low import duties on Russian imports from Kazakhstan compared to direct imports of Russian products from Iran. In this way, wholesale pistachio price in Russia will be more balanced. And lower.
Our way of communication: Please contact us.
Also our product list: The Catalog.
https://anatanuts.com/wp-content/uploads/2018/07/wholesale-pistachio-price-in-russia.png
313
719
leyla nematzade
http://anatanuts.com/wp-content/uploads/2017/09/Picture1-300x286.png
leyla nematzade
2018-07-30 05:17:44
2018-07-30 05:22:31
wholesale pistachio price in russia