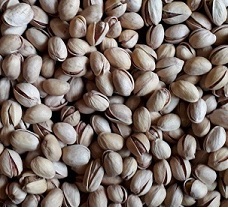 The cheapest pistachios online wholesale, such as Fandogi and Ahmad Aghaei, have a relatively good boom in other countries like Kazakhstan, Russia, China and ….
Kazakhstan is one of the countries that buy pistachio from Iran. Like China and Russia, this country is looking for cheap pistachios. Pistachios like Fandoghi and Ahmad Aghaei are a good option for pistachios export to Kazakhstan.
Kazakhstan is one of the importers of Iranian pistachios, although in recent years Iran's pistachio sales have increased to Kazakhstan. The statistics show a multiplier of pistachios from 900 tons in the late 21st century to more than 3,000 tons in 2015.
Cheapest pistachios online sale like Pistachio Fandogi and Ahmad Ahaghi
Selling cheapest pistachios online like Pistachio Fandogi, Ahmad Ahaghi are among the export figures. These two varieties are cheap pistachios. Kazakhstan businessmen often choose the type of mechanically opened pistachios of these figures. Of course Pistachio Akbari, although it has a high price, is a popular pistachio among Kazakhstan customers. Of course, the mechanically opened pistachios types of Akbari has a low quality. So the naturally opened pistachios type is a better option. Even for Kazakhstan, who are looking to buy the cheapest pistachios online. The amount of pistachios export to this country is carried out in bulk and in 50kg sacks. Pistachio exports are booming both in raw forms and in salt.
Let's take a look at this. The largest volume of pistachios exported to Kazakhstan comes to Russia. So, we can say that the taste of Kazakhstan and Russia in buy pistachios is the same.
Our way of communication: Please contact us.
Also our product list: The Catalog.
https://anatanuts.com/wp-content/uploads/2018/07/cheapest-pistachios-online-wholesale.jpg
215
228
leyla nematzade
http://anatanuts.com/wp-content/uploads/2017/09/Picture1-300x286.png
leyla nematzade
2018-07-30 06:17:40
2018-07-30 05:45:28
cheapest pistachios online wholesale