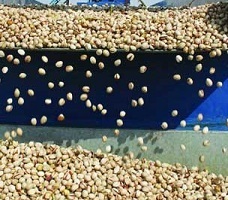 Rafsanjan pistachio suppliers are the most important supplier of pistachios in the world. Export of pistachios from the city to many parts of the world.
Rafsanjan pistachio suppliers are an important source for pistachios. In fact, the two main centers of pistachio production and export are in the world, Rafsanjan and California. Rafsanjan is the most important pistachio exporter in the world. This title has been reserved for Rafsanjan for many years. Because the history of pistachio production and export in rafsanjan is very long.
Iranian pistachio types
The most important pistachio cultivars that Rafsanjan pistachio suppliers produce and sell are 4 items. Of course, in Iran, the production of a new brand has also begun. Therefore, exports of pistachios Rafsanjan pistachio suppliers are five cultivars.
We introduce these five cultivars below.
Three varieties are long pistachios. We call them super long pistachios (Akbari pistachios), long pistachios (Ahmad Aghaei pistachios), and badami pistachios.
And one of Iran's commercial pistachios is from the round pistachios family. We knew this figure as Fandoghi pistachios.
Also the other is jumbo pistachios. In Iranian people call the jumbo pistachios, Kalleh Ghuchi pistachios.
Of course, the city of Rafsanjan, with the development of processing centers for various types of pistachio products and products, is now also the source of supply of products. The production of pistachio kernels, ground pistachio, slivered pistachio, and … pistachios are also carried out in Rafsanjan. And iran pistachio export company mainly export them to different parts of the world. Another product that Rafsanjan pistachio suppliers sell is pistachio butter. This product is relatively new and its sales are booming.
Our way of communication: Please contact us.
Also our product list: The Catalog.
https://anatanuts.com/wp-content/uploads/2018/08/rafsanjan-pistachio-suppliers.jpg
200
228
leyla nematzade
http://anatanuts.com/wp-content/uploads/2017/09/Picture1-300x286.png
leyla nematzade
2018-08-24 06:13:57
2018-08-24 06:30:47
rafsanjan pistachio suppliers