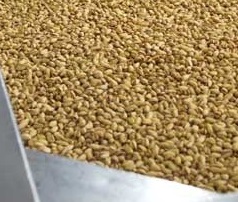 In the article "pistachio suppliers Dubai", we focus on the issue of the presence of pistachio exporter in Dubai and elsewhere in the world. The presence of branches and sales agents in other countries can have a positive impact on the supplier's cooperation with the world's merchants.
The presence of branches and sales agents of pistachio suppliers in other countries can have a positive role. It have positive role in establishing effective relationships with traders and pistachio importing companies.
Iranian pistachio exporters often know their target market. Depending on the need for better communication with their customers, they are creating branches and representations in other countries.
Different countries are the target market and Iran's pistachio consumption, the most important of which are China, Hong Kong, UAE, Germany, Vietnam, Russia, India, Turkey and …. So now, we are witnessing the presence of pistachio suppliers Dubai, in Russia, India and others.
Some of the Iranian pistachio exporters have started to create their own representative in one or more countries.
Iran Pistachio Suppliers
There is, of course, another issue that encourages exporting companies to establish agencies and branches in other countries. That is the existence of a specific political mandate against Iran in the world. The people of Iran are committed to their beliefs as well as ways of life. They are not ready to change their lives. Some countries are pushing for pressure on Iran to impose sanctions on Iran. Bank sanctions are among the most important sanctions against Iran.
Establishing a branch in other countries and the existence of currency bank accounts in them is the best solution. It's the best solution for the continuation of Iran's business relationship. Therefore, Iranian pistachio exporters benefit from this solution way.
Our product list: The Catalog.
Also our way of communication: Please contact us.
https://anatanuts.com/wp-content/uploads/2018/04/pistachio-suppliers-dubai.jpg
202
238
leyla nematzade
http://anatanuts.com/wp-content/uploads/2017/09/Picture1-300x286.png
leyla nematzade
2018-04-23 06:00:36
2018-04-23 05:39:56
pistachio suppliers dubai