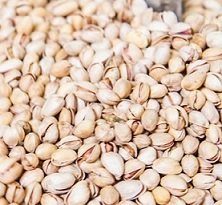 Pistachios for sale philippines from different cultivars, including which variety and type of pistachios? What kind of packaging does pistachios ship to the Philippines?
Among commercial pistachios we can mention jumbo pistachios, Ahmad Aghaei pistachios, Fandoghi pistachios and Akbari pistachios. These are the four major cultivars of cultivars produced in Iran. Exporting these figures to the whole world. Pistachios for sale Philippines are selected from the same variety. A new commercial brand called Badami pistachios is also one of the options for pistachios for sale Philippines.
Types of packing for pistachios sale Philippins
Another issue that matters in selling pistachios to the Philippines is packaging. Some Philippine merchants are very important in product packaging. We introduce the following types of bulk packaging that we use for pistachios. If you intend to import pistachios to the Philippines, you can choose between these packages.Different types of packaging used for bulk pistachios include sack packing, carton packaging, vacuum packaging, bag packing, and so on.
Packaged pistachio sacks are often available at 50 kg. Bag packages are available in large weights of 5kg, 10, also 25, 30 and 50kg. And the carton packaging is often 10 kg in weight. Of course there are also small packages for pistachios weighing under one kilogram. If you plan to buy pistachios in small packages for delivery in the store, you can choose between these types of packages. These packages themselves have different types.
Our way of communication: Please contact us.
Also our product list: The Catalog.
https://anatanuts.com/wp-content/uploads/2018/08/pistachios-for-sale-philippines.jpg
205
222
leyla nematzade
http://anatanuts.com/wp-content/uploads/2017/09/Picture1-300x286.png
leyla nematzade
2018-08-24 06:37:31
2018-08-24 06:51:22
pistachios for sale philippines