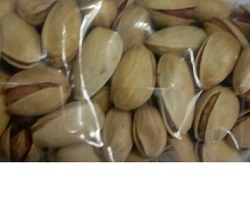 One of the most important issues pistachio suppliers in iran are considering pistachio exports is paying attention to the destination country. Pistachio exporters know that countries have different rules on imports of pistachios. So this is the first issue that is considered in preparing pistachio cargo for export.
The presence of different countries in the list of Iranian pistachio importers, which have different rules for pistachio trade, shows that Iran's pistachio has a high quality variety. Which can be accountable to different countries.
Of course, bringing up an issue is also not a blessing. The reason why Iranian pistachio exporters have succeeded in entering the market of different countries is that they are paying attention to the taste and standard of the countries. And they try to prepare and send the product accordingly.
For example, we will make an explanation in the following text:
Pistachio nuts price in china
The most important issue for Chinese pistachio traders is the price. They demand an affordable quality product at a low price. Therefore, pistachio suppliers in Iran are considering trying to send a acceptable quality product, but of course low prices, to China. Among pistachios, the Ahmad Ahaghi and fandoghi mechanically opened pistachios are good options for exporting to China.
Import duty on pistachios in India
However, the Indian people, what kind of pistachio like? Merchants Hindi, what they consider in choosing pistachio?
The best kind of pistachio nuts from Iranian pistachios for export to India, is  Ahmad aghaei. The reason for this is that Pistachio Ahmad Ahaghi has a white skin. And the people of India love white-white pistachios.
You can contact us for advice or product inquiries and prices, as well as order registration.
Our way of communication: Please contact us.
Also Our product list: The Catalog.
https://anatanuts.com/wp-content/uploads/2018/05/bulk-pistachio-suppliers-in-iran.jpg
202
250
leyla nematzade
http://anatanuts.com/wp-content/uploads/2017/09/Picture1-300x286.png
leyla nematzade
2018-05-27 11:40:20
2018-05-27 09:54:45
bulk pistachio suppliers in iran