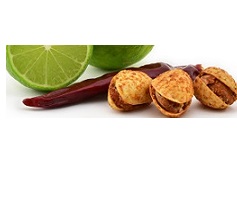 What is the difference between red chili pistachio wholesale price and pistachios wholesale price raw? The dispute stems from what?
The flavoring process of pistachios is one of the processes of secondary processing in the preparation of pistachios. Each process of the secondary processing, packing, flavoring, and pistachio roasting, will incur additional costs. After preparing raw pistachios, a secondary processing is required. In this secondary processing, we use devices, raw materials and human resources. All of which are productive costs.
The reasons for the difference of red chili pistachio wholesale price for different qualities
Different qualities of raw pistachios may be subjected to the flavoring process. In this case, because of the difference in the price of raw pistachios, the red chili pistachio wholesale price will also be different for different qualities.
For example, we can use naturally open pistachios to prepare red chili pistachios, and we can also use mechanically open pistachios. Of course, the two types of pistachio we mentioned have a different price for each other. Therefore, red chili pistachio wholesale price will be different for two different models.
You can choose the quality of the raw pistachio used to make it yourself in order to buy red chili pistachio. You can also contact us for further guidance and advice.
e put our product catalogs and communication paths below. You can read the quality and variety of pistachios. If you have cute advice, contact.
Our way of communication: Please contact us.
Also our product list: The Catalog.
https://anatanuts.com/wp-content/uploads/2018/07/red-chili-pistachio-wholesale-price.jpg
201
237
leyla nematzade
http://anatanuts.com/wp-content/uploads/2017/09/Picture1-300x286.png
leyla nematzade
2018-07-14 14:49:03
2018-07-14 06:53:22
red chili pistachio wholesale price