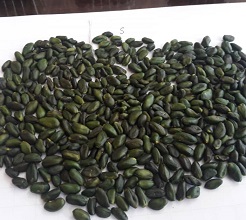 One of the most specific and best types of Iranian pistachio kernels is green peeled pistachio kernels, which can be said to be the only producer in the world of Iran.
Are you familiar with all kinds of iranian pistachio kernels? We want to list the varieties of iranian pistachio kernels below. We will introduce the product of the exclusive production of Iran.
Varieties of Iranian pistachio kernels
The Iranian pistachio kernels fall into several major groups and have more than 12 types and qualities. The difference between the types of iranian pistachio kernels is often high. For this reason, they are also significantly different in terms of monetary value.
Halves pistachio kernel: The most important use of this type of pistachio is the use of nuts in a mixture of nuts. Also we use it to decorate food.
Types of Brain Models The broken pistachios are the other group. Which we call it as crushed pistachios. These pistachios also have several models and qualities. For example, you can see two models of these pistachios in the picture below.
Cheap Pistachio Brains: The meat kernels are often tiny in size. And also has a darker color. In fact, we process these pistachios from low-quality finely pistachios.
The wild pistachio kernels: The pistachios are purely organic. We make wild pistachio.
Green peeled pistachio kernels is another model that is often considered by foreign customers. Iran produce exclusively this product. Major costs in food industry units, especially in restaurants.
For more information on the types of pistachios, please read the catalog. You can also contact us.
Our way of communication: Please contact us.
Also our product list: The Catalog.
https://anatanuts.com/wp-content/uploads/2018/07/iranian-pistachio-kernels.jpg
220
246
leyla nematzade
http://anatanuts.com/wp-content/uploads/2017/09/Picture1-300x286.png
leyla nematzade
2018-07-14 17:49:55
2018-07-14 07:17:50
iranian pistachio kernels