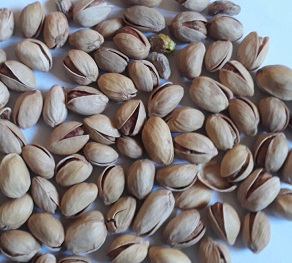 How many pistachio nuts price in Pakistan? What model of Iranian pistachios likes Pakistan? What kind of packaging is suitable for sending pistachios to Pakistan?
Pakistan is one of Iran's pistachio customers. This country is from neighboring countries of Iran, which purchases and imports of food products including pistachios from Iran annually.
Many pistachio-based Pakistani businessmen want to know the price of pistachio nuts in Pakistan. This topic is entirely dependent on the quality of the product the merchant wants to buy. Of course, the amount of pistachio you buy will be effective in the price of pistachio nuts.
Iran's pistachio price has a wide range. The pistachios are available at a rate of under 7 $ or over 12 $.

But what kind of pistachio does Pakistan like? In other words, which type is the most suitable kind of pistachio that Pakistan buys from Iran?
The most suitable kind of Persian pistachio nuts for export to Pakistan
Traders often want to buy pistachio nuts with acceptable quality and price. So, mechanically opened pistachios can be a good option for exporting pistachios to Pakistan.
Among different varieties, Fandoghi as well as Badami pistachios are more popular in the Pakistan. Because they have both good quality and also suitable prices.

Exporting Pistachio Packaging for Export to Pakistan
We pack pistachios in shell often in 50kg bags. This type of packaging is acceptable for many countries, including Pakistan. Of course, some countries want another kind of packaging. In this case, we are obliged to announce the cost difference of this type of packaging.

Types of pistachios and pistachio kernels available for sale at affordable prices is also acceptable quality.
Our Product List: The catalog.
Also Our Way of Communication: Please contact us.
https://anatanuts.com/wp-content/uploads/2018/02/pistachio-nuts-price-in-pakistan.jpg
263
292
leyla nematzade
http://anatanuts.com/wp-content/uploads/2017/09/Picture1-300x286.png
leyla nematzade
2018-02-28 18:29:50
2018-03-01 07:03:55
pistachio nuts price in pakistan