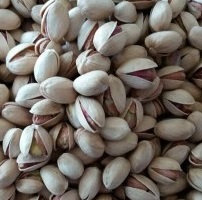 Organic pistachios wholesale are boosted by increasing its production. Of course, the amount of this pistachio production in the world is still very limited, but has increased somewhat in recent decades.
The most unique types of pistachios that are produced in the world are organic pistachios. Organic pistachios can be classified into two types.
Bulk organic pistachios wholesale
Organic pistachios are:
Wild organic pistachios that grow in the woods without human intervention.
Garden pistachios used by farmers to grow their natural materials and biological practices.
We can say that often consumers know almost both types of pistachio. One of the most important countries that produce these products is Iran. In fact, Iran is the most important producer of this unique product, organic pistachio.
Wild organic pistachios, from ancient times have been growing in the woods. But in recent years organic garden pistachio production has increased. For this reason, we also see a increase in organic pistachios wholesale.
But we would like to mention organic pistachio customers. It is better to explain our explanation in the form of answering a question. What are the major markets for organic pistachios wholesale?
The most important target markets for the organic pistachios wholesale are EU countries. Of course, among them, Germany is more interested in organic pistachios. The organic pistachios sale in Germany is thriving.
Of course, countries like Japan also likes the organic products. Turkey is also the main buyer of wild pistachio. Of course, Turkey does not buy it because of its organic pistachio. But the taste, green color and specific characteristics of this product have made Turkey interested in this product.
You can view the organic pistachio groups with full description from the products section. We also catalog our products below. You can see all the products in the catalog.
Our way of communication: Please contact us.
Also our product list: The Catalog.
https://anatanuts.com/wp-content/uploads/2018/06/organic-pistachios-wholesale.jpg
200
202
leyla nematzade
http://anatanuts.com/wp-content/uploads/2017/09/Picture1-300x286.png
leyla nematzade
2018-06-19 12:42:04
2018-06-19 09:49:54
organic pistachios wholesale