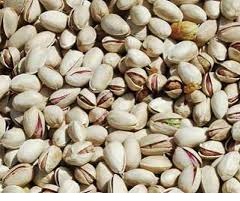 Organic raw pistachios in shell is the pistachios favorite among EU countries such as Europe, Japan and so on. Do you know which country produces these pistachios?
The use of natural and biological fertilizers and the fight against pests of pistachio trees without the use of chemical pesticides leads to the production of organic pistachios. Organic pistachios have higher levels of health due to the lack of use of pesticides and chemical fertilizers.
Of course, research has shown that organic raw pistachios in shell also have higher nutritional value. In other words, the percentage of minerals, vitamins and proteins in their composition is more than ordinary pistachios.
These reasons have led some consumers to choose organic pistachios, although often with higher prices. The reason for the higher price of organic pistachios than the typical one is the relatively higher production costs of this product. There is, of course, another issue that has led some consumers to organic raw pistachios in shell. And it's protecting the environment and preventing it from becoming infected.
Iran is the producer of organic raw pistachios in shell
Which countries are the most important organic pistachio production center?
The most important producer of organic pistachio is Iran. Organic pistachios produced in Iran are of two types.
Garden pistachios
Wild pistachios
Garden pistachios are used for nuts and food industries. The wild pistachio is also a good option for use in the food industry, especially confectionery.
The main markets for these products, as mentioned above, are EU countries, Japan, Turkey, Iran itself, and ….
Our way of communication: Please contact us.
Also our product list: The Catalog.
https://anatanuts.com/wp-content/uploads/2018/05/organic-raw-pistachios-in-shell-1.jpg
201
240
leyla nematzade
http://anatanuts.com/wp-content/uploads/2017/09/Picture1-300x286.png
leyla nematzade
2018-05-28 23:30:39
2018-05-29 05:15:14
organic raw pistachios in shell