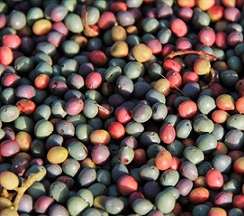 Wild pistachios are a species of plants whose fruits are much like a garden pistachio, but smaller than that. This product is quite organic.
Wild pistachios go wild without human intervention and quite natural. This is definitely throws you into thinking that probably organic products. Yes. Wild pistachios are a very organic food of great nutritional value. You can see the picture of this product below.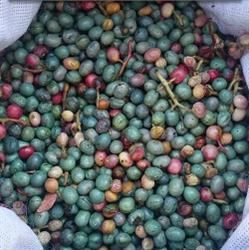 What is the uses of wild pistachios?
The unique characteristics of the wild pistachios kernel have led to the development of its use in food industry units, especially confectionery. The most important features of the wild pistachio brain are:
The high fat percentage in the pistachio kernel
Pistachio very green color
Excellent taste of this product
Confectioners are among the most important fans and consumers of this product. In Iran, the cities of Tabriz and Urmia as well as Qom, which are the main producers of traditional pastries, are the pistachios kernel of the wild.
Also, among countries, Turkey uses wild pistachios for a variety of sweets, especially Baklva. Of course, the EU is also a wild pistachio customer. The reason why the European Union welcomes this type of pistachio is its organicity.
Iran is one of the most important centers for the production and sale of wild pistachios. Wild pistachio grows in pristine forests in some parts of Iran such as Khorasan province and is cultivated and processed by indigenous people in that region.
Iran's pistachio exporters offer this product as one of the world's most exclusive Iranian products.
Our way of communication: Please contact us.
Also our product list: The Catalog.
https://anatanuts.com/wp-content/uploads/2018/05/wild-pistachios-wholesale.jpg
216
244
leyla nematzade
http://anatanuts.com/wp-content/uploads/2017/09/Picture1-300x286.png
leyla nematzade
2018-05-31 06:05:57
2018-05-31 06:05:57
wild pistachios wholesale