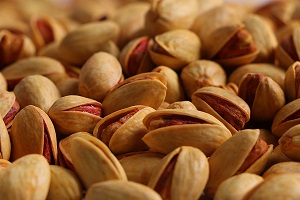 In order to buy lemon roasted pistachios bulk, we must first determine the quality of raw pistachio that is in demand by the customer and in the next step we process the pistachios according to the buyer's request.
We can taste pistachios with different flavors. Different types of flavored pistachios include:
Saffron Pistachios
Pepper Pistachios
Salt pistachios
Lemon pistachios
Pistachios with Vegetable Taste
In many cases, the manufacturer also uses several flavors together. For example salt-pistachio-pepper or saffron-salt pistachio.
What kind of flavoring to choose for pistachios is completely dependent on the buyer's choice. And of course, the quality of raw pistachios for this purpose is also determined by the buyer's choice. Therefore, the issue that we consider in the first step in the transaction of this pistachios, are tow these issue:
The selection of raw pistachios and in the next step
The choice of the type of flavoring.
Buy lemon roasted pistachios bulk for EUP market
These two issues are entirely based on the taste of the destination country. For example, pistachios suitable for the EU should have an Aflatoxin limit (for Aflatoxin B1 below 8ppb and for total Aflatoxin below 10ppb). It's also the type of flavor that the European Union market is asking for, often flavored pistachios with a mixture of pepper, lemon juice and salt.
We introduce the types of raw and roasted pistachios in the catalog. You can contact us to inquire and order products.
Our way of communication: Please contact us.
Also Our product list: The Catalog.
https://anatanuts.com/wp-content/uploads/2018/05/buy-lemon-roasted-pistachios-bulk.jpg
200
300
leyla nematzade
http://anatanuts.com/wp-content/uploads/2017/09/Picture1-300x286.png
leyla nematzade
2018-05-22 09:34:29
2018-05-22 09:43:05
buy lemon roasted pistachios bulk