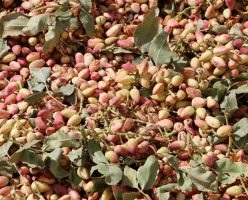 Persian pistachio wholesalers have been able to satisfy customers in various parts of the world with a view to one issue. This matter is in accordance with the taste of the country and the supply of the product in accordance with it.
One of the most important issues that many customers are interested in buying pistachios or any product, goods or services is the right to choose.
Merchants are buying pistachio by knowing their market tastes. The supplier of pistachios must be able to provide pistachio according to the taste of the destination country.
Persian pistachios have different varieties. Of course, each variety, type, quality and ounces are also different. Therefore, Persian pistachio variety is high. This is an advantage for Persian pistachios.
Persian pistachio wholesalers have used this advantage and, by identifying their target market, they try to choose the best option for pistachios to sell in that market.
Below is a brief explanation to prove the diversity of Iranian pistachio. This brief introduction reveals the high diversity of Persian pistachios.
Iranian pistachio types
In terms of variety, we can put Persian pistachios in five categories. These 5 categories have 3 types and each type has several qualities. For example, Akbari Pistachio is one of the five major Persian pistachio cultivars. The Akbari pistachios in shell have three models.
Naturally opened pistachio Akbari
Mechanically opened pistachio Akbari
Also closed pistachios Akbari
We choose one of these models. For example Mechanically opened pistachio Akbari. This Pistachio has several qualities. for example:
Mechanically opened pistachio akbari with the 50% brain percentage.
Also mechanically opened pistachio Akbari with the 45% brain percentage.
And so on.
Each item can have several quality groups based on the percentage of disadvantages of pistachios.
This brief and concise explanation highlighted the high diversity of Persian pistachios. You can read the catalog for more information. Or contact us.
https://anatanuts.com/wp-content/uploads/2018/05/Persian-pistachio-wholesalers.jpg
200
248
leyla nematzade
http://anatanuts.com/wp-content/uploads/2017/09/Picture1-300x286.png
leyla nematzade
2018-05-20 18:01:36
2018-05-22 09:42:20
Persian pistachio wholesalers