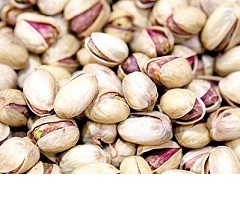 Buy pistachios in bulk online, explain the deal and buy online pistachios. In this text, we discuss briefly the way of negotiating and agreeing between pistachio buyer and seller.
Nowadays, many deals, especially in the international trading sector, have led to e-commerce. Pistachio trade is no exception to this. The same e-commerce, especially in b to b transactions, has required standardization. Fortunately for the past few years. Currently, pistachios exporters and importers in different countries can easily deal with the proper rules. No need to travel and ….
In the following, we will briefly outline the standard and specific procedure for purchasing buy pistachios in bulk online.
Buy pistachios in bulk
To buy pistachio nuts online, pistachio seller and buyer need to pay attention to standardized forms in this regard. For example, in the first step, the buyer needs to send the request to the vendor in the form of a LOI. If there is a defect in the request, the pistachio seller can advise the buyer by providing relevant information such as catalogs, photos of pistachios or other descriptions.
The seller's response to the buyer in the form of FCO, can provide accurate information on pistachio cargo and other terms of the transaction. Other conditions such as package style, loading time, payment method, etc. Therefore, the buyer can request the issuance of a proforma invoice by requesting a correction or confirmation of the FCO. In this way, the order of the buyer becomes very brief at a very short time.
All the terms related to the delivery term, the payment term, the time of loading and delivery of pistachio cargo, the method of inspection of pistachio cargo, detailed details on the quality of pistachios, the type of packaging … and often placed in the form of fco and approved by the parties.
Our way of communication: Please contact us.
Also our product list: The Catalog.
https://anatanuts.com/wp-content/uploads/2018/08/buy-pistachios-in-bulk-online-2.jpg
203
240
leyla nematzade
http://anatanuts.com/wp-content/uploads/2017/09/Picture1-300x286.png
leyla nematzade
2018-08-19 08:42:25
2018-08-19 08:47:08
buy pistachios in bulk online