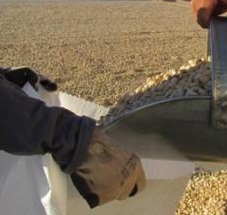 The pistachio nuts price per ton in Pakistan depends on the quality of the product that sent for sale on this consumer market. Most Pakistani traders are claiming a relatively low price product and acceptable quality.
Pistachios are commonly used as nuts throughout the world. Pistachio is a favorite of many people in the world. Of course, in recent years, its use has grown in other sectors of the food industry, especially food industry units that process various types of industrial products.
Depending on the increasing consumption of pistachios, its trade has also taken a boost over the world. Some of the countries that did not know this product are familiar with this product and are now buying it. Some have also increased their annual consumption.
One Asian buyer of Iranian pistachio is Pakistan.
Pistachio nuts price in Pakistan
Pakistan is one of the countries that consumes pistachios in Iran. Among the different qualities of Iranian pistachios, the country often likes pistachios that have a balanced pistachio nuts price per ton and suitable quality. That's why we can offer a variety of pistachio mechanically opened to Ahmad Aghaei and Fandoghi variety to Pakistan. However, the type of pistachio ordered by any merchant may vary.
The price range announced for Iran's pistachio is vast because of the diversity of quality. For this reason, any country with any taste can order a product that suits its needs.
You can check the quality of pistachios in our catalog and choose the quality you want. Below are our communication channels, at any stage of your purchase decision, you can contact us.
Our product list: The Catalog.
Our way of communication: Please contact us.
https://anatanuts.com/wp-content/uploads/2018/04/pistachio-nuts-price-per-ton-in-pakistan.jpg
215
227
leyla nematzade
http://anatanuts.com/wp-content/uploads/2017/09/Picture1-300x286.png
leyla nematzade
2018-04-17 00:00:58
2018-04-16 08:54:17
pistachio nuts price per ton in pakistan