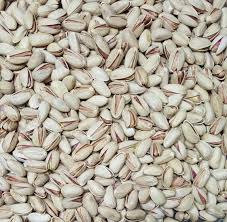 The most important iranian pistachio varieties for sale in the world market are Akbari pistachio, AA pistachio, Fandoghi pistachio, Kalleh ghuchi pistachio and also Badami pistachio. Akbari pistachios, AA and Badami are from long varieties. Fandoghi pistachio is round. And Kalleh ghuchi pistachio is a coarse pistachio that called Jumbo.
Countries Buying iranian Pistachio and Their Taste
Different countries have different tastes in buying pistachios. Variety of pistachio cultivars of Iran has been able to meet all the needs. The iranian pistachio are now for sale on the market more than 90 countries be offered. We list some of the countries that like iranian pistachio below.
Hong Kong

China

India

Russia

Kazakhstan

As well as Germany

Italy

Also Arab countries such as Iraq

Vietnam




And …
To succeed in selling to different countries, we need to know the tastes of different countries. Successful traders are careful about this. For example, some countries, such as the European Union, have defined restrictions on the contamination of Aflatoxin. Exporters should be aware of this issue. Some countries request the product with low price. Such as China, Russia, Kazakhstan, etc. Therefore, Exporters should prepare and send the product in accordance with this requirement.

As we mentioned, one of the most important conditions for success in selling pistachios is the complete awareness of the consumer market. Tabriz Green Diamond pistachio (Anata Nuts) Company with the presence of experienced marketing forces and experienced business advisers, knows the pistachio market to a large extent. Adequate knowledge of the consumer market is one of the most important issues in the success of global pistachio trade.
https://anatanuts.com/wp-content/uploads/2017/12/iranian-pistachio-for-sales.jpg
222
227
leyla nematzade
http://anatanuts.com/wp-content/uploads/2017/09/Picture1-300x286.png
leyla nematzade
2017-12-09 08:20:51
2017-12-15 08:17:00
iranian pistachios for sale