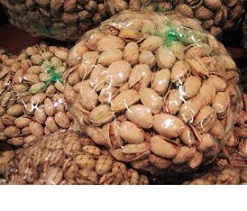 We want to familiarize you with the Indian people's taste in pistachio nuts by providing an article titled "pistachio suppliers india". This can be very useful for those who want to trade pistachios in India.
The article before you, "pistachio suppliers india country", explains the taste of India in pistachios. As you know, different countries have different pistachios. This has led us to raise a number of articles in this regard. We introduce the standards and tastes of different countries in buying pistachios. In this article, as well as "pistachio suppliers india country", we consider the issue that people in the country like to love pistachio.
Prices of pistachios in India
The first point to consider about pistachio trade in India is the Indian taste of pistachios. The people of India are looking for pistachios with clear skin. They do not like dark pistachios. For this reason, they choose Pistachio Ahmad Aghaei from different pistachio varieties. Of course, along with this stance, pistachio prices in India are also important for businessmen. That is, they are looking for quality pistachios with a reasonable price.
Among the different qualities of pistachio Ahmad Aghaei, neither cheap pistachios are suitable for India, nor expensive pistachios. An average quality naturally opened pistachio Ahmad Aghaei can be a good option for India.
If you have questions about pistachios price in India, you can contact our sales experts directly. Then you can apply for product order.
Our way of communication: Please contact us.
Also our product list: The Catalog.
https://anatanuts.com/wp-content/uploads/2018/08/pistachio-suppliers-india-country-1.jpg
211
247
leyla nematzade
http://anatanuts.com/wp-content/uploads/2017/09/Picture1-300x286.png
leyla nematzade
2018-08-20 12:06:51
2018-08-20 18:26:36
pistachio suppliers india country