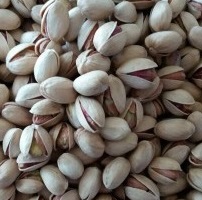 The export and wholesale of pistachio in Russian have decreased somewhat recently, given that Russia has always been the main buyers of pistachios and pistachio kernels in Iran, what is the reason for this decline?
We can justify a reduction in direct exports of Iranian pistachios to Russia by comparing import charges from Kazakhstan and imports from Iran to Russia, as well as reviewing changes in the volume of pistachio exports to Kazakhstan.
The reason for the reduction of wholesale pistachio in russian
The amount of import duties and customs duties when importing goods from Kazakhstan to Russia is much less than the fact that the same product comes directly from Iran to Russia.
The statistics of the Chamber of Commerce show that in recent years, with the decrease of direct pistachio exports to Russia, exports of pistachios to Kazakhstan have increased.
With this in mind, merchants have made Kazakhstan an intermediary in order to be able to make exports more easily. And also at a lower cost. To transfer Iran pistachio in Russian.
This justification completely reflects the recent decline in direct exports and wholesale pistachio in russian. And the reason for increased iran pistachio exports to Kazakhstan is also evident. Of course, the percentage of pistachios imported, consumes in the domestic market. It also exports a percentage to Russia. The taste of Kazakhstan and Russia is the same in buying pistachios.
You can download the catalog of products from the link below. You can also contact us for more information.
Our way of communication: Please contact us.
Also our product list: The Catalog.
https://anatanuts.com/wp-content/uploads/2018/07/wholesale-pistachio-in-russian.jpg
200
202
leyla nematzade
http://anatanuts.com/wp-content/uploads/2017/09/Picture1-300x286.png
leyla nematzade
2018-07-30 07:17:35
2018-07-30 06:10:32
wholesale pistachio in russian