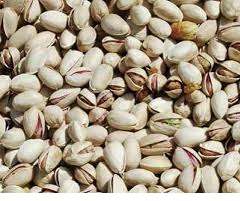 Pistachio price per kg in Russia, if the pistachio is shipped from Kazakhstan to Russia, is less than that of pistachios from Iran to Russia.
Eurasian countries such as Russia are from of the main buyer of Iran pistachios. Of course, the survey of statistics in recent years has shown a drop in direct exports to the country. However, pistachio exports directly from iran to Kazakhstan have mutually increased. In fact, the direct volume of pistachio exports, Ahmad Aghaei and Fandoghi to Kazakhstan has increased as a result of the country's intermediation for shipping to Russia in recent years.
Pistachio price per kg in Russia by importing pistachios from Kazakhstan
One of the reasons for this issue is that the delivery of pistachios through Kazakhstan to this country has lower tariffs and lower shipping costs. And this is better for Russian businessmen. And so, now Kazakhstan has become the intermediary of Iran's pistachios into Russia.
Therefore, it has been reciprocal that direct pistachio exports to Russia have decreased. And Iran's direct export of pistachios to Kazakhstan's Aktau port has increased. A significant percentage of the freight forwarded to the port of Aktau will be transferred to the port of Astrakhan, Russia. And through this, it enters the Russian consumption market.
In fact, Russia has, in recent years, made Kazakhstan an intermediary for importing Iranian pistachios into its market. In this way, traders will save on their costs. Therefore, pistachio price per kg in Russia will be lower.
You can contact us through the following links to buy pistachio quality flavors for import to Russia, Kazakhstan, and others. You can also download the catalog of products from the link below.
Our way of communication: Please contact us.
Also our product list: The Catalog.
https://anatanuts.com/wp-content/uploads/2018/07/pistachio-price-per-kg-in-russia.jpg
201
240
leyla nematzade
http://anatanuts.com/wp-content/uploads/2017/09/Picture1-300x286.png
leyla nematzade
2018-07-30 08:17:30
2018-07-30 06:57:23
pistachio price per kg in russia