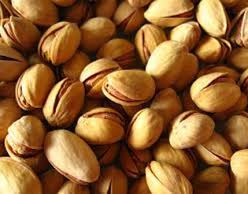 Lemon salt Pistachios wholesale, has grown to flavored pistachio nuts in some parts of the world due to consumer interest.

If we process the pistachios under high temperatures, it may lose some of its nutritional value. So, this makes nutritionists alert consumers to the use of flavored pistachios.
Fortunately, pistachio producers try to process the product in a fully controlled way using standard pistachio processing techniques. To avoid reducing its nutritional value.
By improving the processing methods, if pistachios are flavored and roasted under standard conditions, its nutritional value will not decrease. So product have high nutritional value and very delicious taste. Even if you use flavoring flavors such as lemon or saffron in a flavored pineapple, the nutritional value of pistachios will also be higher.
This issue and consumers' awareness of it have boosted flavored pistachios wholesale including lemon salt pistachios wholesale.
Flavored pistachios wholesale
Producers now produce flavored pistachios in a variety of qualities and flavors. And thankfully buying these pistachios has been well received by consumers.
We can mention to the following types of flavored pistachios
The lemon salt pistachios
Lemon pepper pistachios
Roasted salted pistachios
Also Saffron pistachios
And so on.
How can I order flavored pistachios?
We prepare flavored pistachios according to customer's order. We often prepare flavored pistachios after that the buyer determines which type of flavor we add to the pistachio, we will process the roasting process on the product.
You can contact us to order.
Our product list: The Catalog.
Also our way of communication: Please contact us.
https://anatanuts.com/wp-content/uploads/2018/05/lemon-salt-pistachios-wholesale.jpg
204
248
leyla nematzade
http://anatanuts.com/wp-content/uploads/2017/09/Picture1-300x286.png
leyla nematzade
2018-05-09 11:25:01
2018-05-09 07:38:45
lemon salt pistachios wholesale