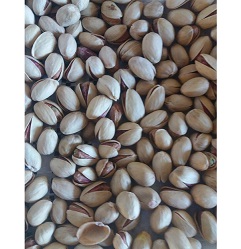 One of the conditions for success in bulk buy pistachio nuts is the recognition of our target market. People in different countries do not have the same taste in choosing and buying food.
We want to raise two very important issues. Based on these two issues, you can successfully do bulk buy pistachio nuts.
The first issue is about the target market. As a pistachio merchant, you need the first step to check the market for your goal. Get a good acquaintance. Understand the tastes of the market and the people.
Two cases for successful bulk buy pistachio nuts
For example, if you intend to buy bulk buy pistachio nuts for the Indian market, you need to know the taste of the Indian people. Or, if you want to export pistachios to countries like China or Russia, you need to act in accordance with the taste of the markets of these countries. We announce an example of our own experiences. India is fond of pistachios, Ahmad Aghaei pistachios. Or best of all types of pistachios for countries like China and Russia, Fandoghi pistachio.
The next option is to provide the quality pistachio that our market needs. Direct access to the pistachio production and processing center is very important. Because if you have access to this source of supply, we can buy pistachios of any quality and in high tonnage. Therefore, trade with different countries will be easy for us. Because bulk buy pistachio nuts is possible with every quality and tonage.
The US and Iran are the two main pillars of production. Access to pistachio suppliers in these two countries means accessing the source of pistachio production.
Our way of communication: Please contact us.
Also our product list: The Catalog.
https://anatanuts.com/wp-content/uploads/2018/07/buy-pistachio-nuts-in-bulk.jpg
249
241
leyla nematzade
http://anatanuts.com/wp-content/uploads/2017/09/Picture1-300x286.png
leyla nematzade
2018-07-05 09:42:30
2018-07-05 09:42:30
buy pistachio nuts in bulk