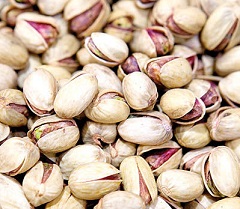 In the article "bulk pistachios wholesale online" we fully explain the details of how to buy and sell pistachios online.
With the growing popularity of the virtual world and the Internet, people are trying to make more of their work through the Internet, seeking more comfort. Following this, we raise the issue of e-commerce. And businessmen around the world welcome them very well.
Nowadays many merchandise of products and goods, including pistachio merchants, have turned to e-commerce. Now traders do bulk pistachios wholesale online. Pistachio traders from any country can trade with the exporters of pistachios without having to travel. This is the most important advantage of bulk pistachios wholesale online, which facilitates the work, while at the same time reducing additional costs.
Steps of bulk pistachios wholesale online
The first step in bulk pistachios wholesale online is the introduction of products and vendor company. Website is one of the tools for this introduction.
Also, next step is negotiation and agreement with the buyer. After contacting the pistachio exporter and receiving the catalog from him, the buyer will need to send his letter of intent to the seller.
The seller, according to the buyer's formal request, will submit a formal offer under the full corporate offer. The pistachios seller indicate all specifications of pistachio cargo, including quality, type, size and …. We also specify other purchasing parameters such as delivery location, shipping, delivery time, payment term and so on.
By signing as well as confirming this letter, the buyer will officially declare his readiness to buy pistachios. The seller will send a proforma and the transaction will begin formally. And so the seller is obliged to prepare and send the pistachio cargo. And, mutually, the buyer of the deposit will be charged.
Our way of communication: Please contact us.
Also our product list: The Catalog.
https://anatanuts.com/wp-content/uploads/2018/07/bulk-pistachios-wholesale-online.jpg
209
240
leyla nematzade
http://anatanuts.com/wp-content/uploads/2017/09/Picture1-300x286.png
leyla nematzade
2018-07-05 09:03:35
2018-07-05 09:13:50
bulk pistachios wholesale online