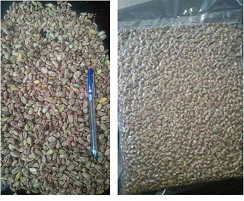 We would like to offer some tips on buy pistachio nuts australia, which helps you to choose the best quality pistachio and pistachio cereals for import to your country.
Buy pistachio nuts australia is booming due to the fact that Australia is one of the pistachio enthusiasts in the world and is one of the things that many traders have searched for.
Perhaps if you are referring to Australia's taste and standards for importing pistachios, you will be able to buy successful pistachio nuts as pistachio merchants who intend to trade in the market. We review this review in the following article, "buy pistachio nuts australia".
Export of pistachios to Australia
Australia can be one of the major buyers of various types of pistachio kernels. The pistachio's kernels in the premature and ripe varieties are part of the market demanded by the country. The standard for imports of pistachios is similar to that of the EU member states. We need the Aflatoxin certification when sale pistachios to this country.
Another thing to consider when buying pistachio nuts to export to Australia is pistachio packaging. The pistachio route from Iran to Australia is long. Therefore, we need to use a good packaging that can protect the product in the transit route. Vacuum packaging is a great option.
Our way of communication: Please contact us.
Also our product list: The Catalog.
https://anatanuts.com/wp-content/uploads/2018/09/buy-pistachio-nuts-australia.jpg
201
244
leyla nematzade
http://anatanuts.com/wp-content/uploads/2017/09/Picture1-300x286.png
leyla nematzade
2018-09-12 09:03:53
2018-09-12 09:03:53
buy pistachio nuts australia