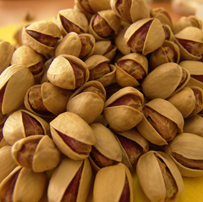 Iran pistachio market with the launch of Internet sales centers around the world is available. You can buy pistachios from Iranian pistachio shops without any intermediary and directly.
Iran is a supplier of pistachios in many countries. Traders from many countries are buying pistachios from Iran to supply pistachios by their country's market. But sometimes the distances to Iran become a concern for them.
Fortunately, this problem has been largely solved by expanding the Internet communication routes. With using this communication routes by the iran pistachio market, as well as merchants and also companies.
Buy pistachios online
The main advantage of developing online shopping and online stores is the removal of spatial and also time constraints for shopping. Since most people in the world have access to the Internet, it's not possible to access a businessman or company or store around the world in the shortest time and at the lowest cost.
Many pistachio companies now understand the need for their day and their customers to have strong online communication channels. Therefore, they have also been working to create the most effective ways to promote the Internet.
If you are a businessman on the other side of the world and far from Iran, you will no longer be worried about your side costs for trading and buying Iranian pistachios. You can easily find and connect with the Iranian pistachio exporter and suppliers through internet sites.
Pistachio Online trading with Anata Nuts Company



For pistachio internet trade with us, just specify the product you need. After that, you can order the price inquiry and so send us the inquiry form for the price. Then, we will post fco after review. You can confirm it after reading it to register your order or request modifications to parts of it, in which case we will examine your request and negotiate with you.
Our Product List: Catalog.
Also Our Way of Communication: Please contact us.
https://anatanuts.com/wp-content/uploads/2018/04/iran-pistachio-market.png
202
203
leyla nematzade
http://anatanuts.com/wp-content/uploads/2017/09/Picture1-300x286.png
leyla nematzade
2018-04-12 18:54:03
2018-04-12 17:16:25
iran pistachio market