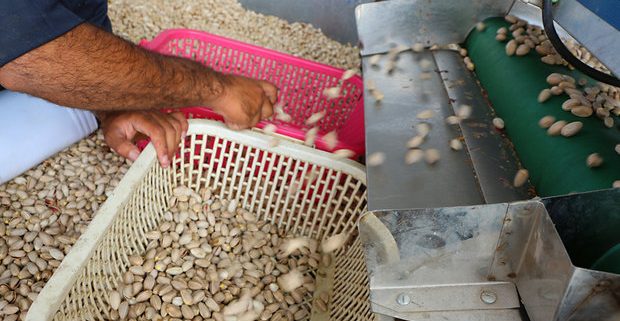 Kerman province is the most important pistachio production area in Iran. Rafsanjan, Sirjan, Pomegranate, Zarand and Shahrbabak are the most important pistachio producing cities in Kerman. Pistachio of Rafsanjan has a worldwide reputation. Rafsanjan pistachio suppliers, for many years, present pistachios of this city with the Rafsanjan brand in the world.
Because Rafsanjan climatic conditions are suitable for pistachio planting, the taste and quality of Rafsanjan pistachios are good. Of course, proper handling of pistachio trees is also very important in the quality of pistachios.
Rafsanjan Pistachio Suppliers in Global Markets
The annual production of pistachios in Rafsanjan is about 45,000 tons. (Source: Iran Pistachio Association). The pistachio varieties produced in Rafsanjan include the following:

Fandoghi pistachio
Ahmad Aghaei pistachio
Kale-ghuchi pistachio
and also Akbari pistachio
Rafsanjan pistachio suppliers of will export pistachios to China, Hong Kong, India, UAE, Vietnam, the European Union, Russia, Kazakhstan and … .

Anata Nuts Company is a pistachio producer and supplier in Iran. We are proud to have partnered with other countries.We have created a products section for introducing our products to your loved ones. If you need further explanation, we are at your service.

https://anatanuts.com/wp-content/uploads/2017/11/1870665.jpg
413
620
leyla nematzade
http://anatanuts.com/wp-content/uploads/2017/09/Picture1-300x286.png
leyla nematzade
2017-11-13 07:10:22
2017-11-13 07:10:54
rafsanjan pistachio suppliers