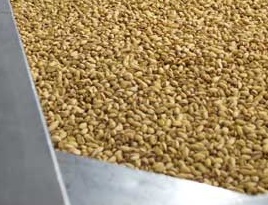 The quality of Iranian pistachios bulk for sale is very diverse. Depending on the destination country, we offer the kind and quality of pistachios to our customers. Of course, the type of customer's request for quality is always the priority and the basis of the transaction.
One of the advantages of Iranian pistachio is its variety of quality. Due to this diversity of qualities, countries that have different tastes can benefit from a particular type of pistachio in Iran.
Iranian pistachios for sale
We put the iranian pistachios bulk for sale in international market, in several categories. Each category has distinct characteristics and features. We divide each digit by quality and other parameters into subcategories and subcategories.
We consider a pistachio variety, such as Fandoghi pistachio, because of the variety of qualities it is suitable for exporting to different countries with many tastes. Hazelnut pistachio is also suitable for China and is suitable for the European Union. But the qualities that these countries choose to buy pistachios are very different from each other.
Iranian pistachio exporter is always concerned about the difference in taste of different countries. It can therefore be successful in international markets.
Buy iranian pistachios bulk
In buying Iranian pistachio, a buyer and a businessman may ask for a specific type of pistachio for a different purpose. So our attention is, in the first step, to the kind of pistachio that the buyer wants from us.
If he asks us for advice, according to our experience, (as much information as we have), we will advise him about the proper type of pistachio for his country. In the absence of sufficient information in this regard, the buyer must inquire with full knowledge of the market of his country. And we will offer the closest product to his requested quality.
You can contact us for a variety of quality pistachios. We present a list of different pistachios from in the catalog.
Our product list: Catalog.
Also Our way of communication: Please contact us.
https://anatanuts.com/wp-content/uploads/2018/04/iranian-pistachios-bulk-for-sale.jpg
205
268
leyla nematzade
http://anatanuts.com/wp-content/uploads/2017/09/Picture1-300x286.png
leyla nematzade
2018-04-16 08:00:32
2018-04-16 04:47:34
iranian pistachios bulk for sale