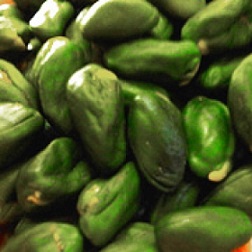 Pre shelled pistachios for sale include several different grades in color. These pistachios are widely used in food industry units, especially confectionery and restaurants.
Pistachios are used in pistachios in shell, pistachio kernels and pistachios product, such as slivered pistachios or ground pistachios. Pistachio kernels have a variety of quality and models. Among these models, we examine the quality of pre-ahelled pistachios for sale in this article.
Green Peeled pistachio kernels
We get these pistachios from pre-removed pistachios shells. Unripe pistachios are suitable to make these brains. Their brains are green.
The most important feature of pre shelled pistachios for sale is their green color. Based on this characteristic, the manufacturer also categorizes this product in several different qualities. There are 7 categories for this product. The letters S indicate super grade, and the letters a, b, c, d, e, f letters indicate other grades. Grads e and f are broken Peeled pistachio kernels, and grades s, a, b, c, d are healthy peeled pistachio kernels.
An explanation of the need to compare the price of this product with other pistachio kernels is the higher price of this product. The most important consumers of this product are food industry units. Food industry units include confectioneries and restaurants.
You can contact us to buy the quality of this pistachio

kernels

.
https://anatanuts.com/wp-content/uploads/2018/05/pre-shelled-pistachios-for-sale.jpg
252
252
leyla nematzade
http://anatanuts.com/wp-content/uploads/2017/09/Picture1-300x286.png
leyla nematzade
2018-05-09 05:25:05
2018-05-09 05:37:18
pre shelled pistachios for sale