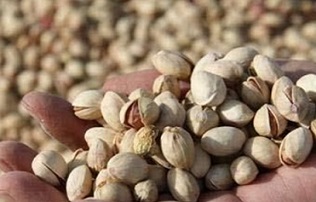 The "pistachio supplier iran" article introduces one of the most important pistachio supplies. You may have heard the name of this country. Iran. We plan to examine the annual production and the volume of pistachios exports from Iran in this paper.
One of the most important agricultural products that are mass produced in Iran is pistachios. Pistachios are one of the most important agricultural exports of Iran. And it has a good value for Iran. Perhaps you do not know about pistachio production in this country!
Each year, between 180 and 230 thousand tons of pistachios are produced in Iran. This amount of pistachio, in addition to providing the domestic market of Iran, is largely offered at the global market level. Iran is currently the most important pistachio exporter in the world. And an annual share of more than 40 percent of total pistachio exports in the world.
We want to raise a subject. This is a matter of the competitive advantage of Iran pistachios. Iran's pistachios are often at the forefront of customer demand. Even American countries are also customers of Iranian pistachios. What is the reason for this?
In the article "pistachio supplier iran" we also want to answer this question.
Competitive Advantage of Iranian Pistachio
The most important reason for the high demand for Iranian pistachio is its competitive advantage. The competitive advantage of pistachio in Iran to pistachios in other parts of the world is its extraordinary taste. Pistachio Iran is full of fat. That's why it's also very tasty. Its good taste has attracted the attention of many buyers. Maybe not believe But now Iran exports pistachio to all five continents. Even the continent of the United States.
You can see our previous articles for familiarizing with Persian pistachios.
Our way of communication: Please contact us.
Also our product list: The Catalog.
https://anatanuts.com/wp-content/uploads/2018/08/pistachio-supplier-iran.jpg
202
316
leyla nematzade
http://anatanuts.com/wp-content/uploads/2017/09/Picture1-300x286.png
leyla nematzade
2018-08-13 06:52:36
2018-08-13 07:11:21
pistachio supplier iran