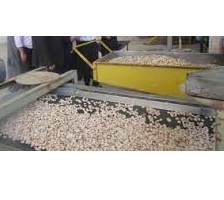 Iran pistachio exports company is a supplier of pistachios for many countries, such as Hong Kong, China, UAE, India, Turkey, Germany, Russia, etc.
Pistachio consumption is high in the world. Day by day it is also added to its amount. The reason for increasing the amount of pistachios consumption in the world is to become familiar with this product. Also, some countries have not yet fully integrated this product into their market. So, it is expected that consumption will increase as well.
Pistachio producers iran
The two main sources of pistachio supply in the world are Iran and the United States. The two countries are producing vast amounts of pistachios that meet the needs of the world. The main producers and sources of pistachio supply in the world are the two countries.
Iran pistachio nuts
Iran's pistachios are classified in several models. Many pistachio growers in the world know Iran's pistachios well. Because Iran is the main exporter of this product in the world. In other words, the highest amount of pistachio exports is from Iran.
The most important pistachio varieties in Iran are in the following categories: Each of these varieties has a different size and quality. Different countries often have different taste patterns.
Pistachio Supply by Iran pistachio exports company
Pistachio Exporters in Iran are one of the most important suppliers of pistachios in the world. Many of these companies have strong links with large pistachio merchants around the world. Because they have been responsible for supplying them with pistachio for many years. Iranian pistachio exporters now process and export pistachios in various forms. Iran offers pistachios in the following models:
The pistachio in shell
Pistachio kernels
Slivered pistachios
Ground pistachios
Pistachio butter
and …
All of these products have their potential customers in the world. Iran is the main exporter of these products. And it provides the needs of most countries with a high diversity of products.
Our Product List: Catalog.
Also Our Way of Communication: Please contact us.
https://anatanuts.com/wp-content/uploads/2018/04/iran-pistachio-exports-company.jpg
200
224
leyla nematzade
http://anatanuts.com/wp-content/uploads/2017/09/Picture1-300x286.png
leyla nematzade
2018-04-12 16:52:15
2018-04-12 16:52:15
iran pistachio exports company