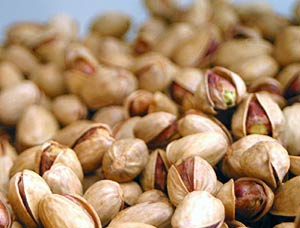 We can introduce the wholesale pistachios suppliers in iran from the best sources for buying pistachios. Do you know why? Please come with us.
Wholesale pistachios suppliers in iran are the most important pistachio suppliers worldwide.
Exports of Iranian pistachio have been well-functioning in the marketplace by knowing enough about the market. In other words, they have been able to attract the satisfaction of their customers around the world. And that's why they have succeeded in attracting and retaining pistachio customers.
Order buy pistachios from Iran
Now that you have a pistachio purchase order, by submitting your request to the Iranian pistachio exporter, the company can offer you the most appropriate quality due to the experience and expertise it has.
In addition to choosing the most suitable pistachio quality in shopping, issues like packaging, pistachio storage, etc. are also very important. These issues will be very important, especially in major sales and subsequent storage of pistachios, which will eventually enter the market.
Also, selecting the appropriate package according to the shipping conditions, the country of destination, the standard, as well as its weather conditions, must be checked.
A pistachio exporter who does not have enough expertise in this regard, certainly can not provide advice and guidance to his client. This sometimes causes irreparable damage to the buyer or seller.

Considering the above, the importance of purchasing from pistachio wholesalers, who have enough credit and expertise, is very important.

And Iran is one of the best wholesale pistachios suppliers in worldwide.
ANATA Nuts Company is a pistachio supplier in Iran. You can see the company's product list at the bottom. We also provide communication channels below.
The products list of Anata Nuts Company: Catalog
Way of Communication of Anata Nuts Company: Please contact us.
https://anatanuts.com/wp-content/uploads/2018/02/wholesale-pistachios-suppliers-in-iran.jpg
228
300
leyla nematzade
http://anatanuts.com/wp-content/uploads/2017/09/Picture1-300x286.png
leyla nematzade
2018-02-10 18:24:14
2018-02-10 18:26:46
wholesale pistachios suppliers in iran