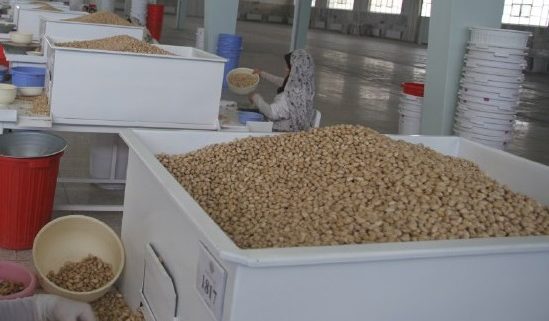 In this article, we will introduce the world's largest producer of pistachios and also largest exporter of pistachios based on statistics. If you are in pistachio trade, this article will be useful to you.
First, we will review the average production of pistachios in the five 2011-2015 years, as well as the reference to the amount of production in 2016-2017. The statistics that has been published by "INC" are below.
As you can see, the United States has the largest share of production with 42%. Iran is in second place with 33% of total pistachio production in the world. And Turkey is next with 17%.
Statistics for 2016-2017: In 2016-2017, the world's total pistachio production reached 760,000 tons. Global production was about 46% higher than in 2015-2016. In 2016-2017, despite the fact that Iran's pistachio production decreased, pistachio production in the United States increased. And this increased the total production of pistachios. "SOURCE: INC"

According to these statistics, the United States is the largest producer of pistachios in periods of time.
Are these countries, in the same proportion of production, also in the field of exports and global trade?
Iran is the largest exporter pistachios in the world
To cite the annual exports of pistachios from the poles of this product, we cite global statistics. We put the five-year export trade from 2011-2015 below.
According to these statistics, Iran has accounted for 40% of the total export share. And the United States is second with 34%.
Therefore, Iran is the largest pistachio exporter in the world.
With the increase in pistachio production in Iran in 2017-2018, with the boom in exports, interest rates and statistics for 2017-2018 may be tangible.
Article related to statistics this year (2017-2018) in the final months of the year 2018, we will publish.
products list of ANATA Nuts Company: Catalog
Way of Communication of ANATA Nuts Company: Please contact us.
https://anatanuts.com/wp-content/uploads/2018/02/largest-producer-and-exporter-of-pistachios.jpg
362
549
leyla nematzade
http://anatanuts.com/wp-content/uploads/2017/09/Picture1-300x286.png
leyla nematzade
2018-02-10 08:16:33
2018-02-10 08:48:59
largest producer and exporter of pistachios