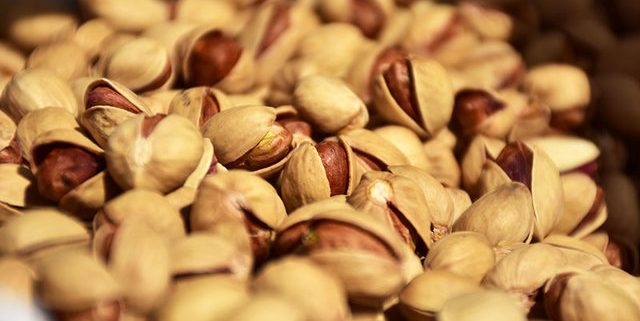 What is the success of pistachios suppliers iran in exports of this product? How can we access pistachio suppliers in Iran?
Taste and quality of Iranian pistachio
The first reason for the boom in Iranian pistachio exports and the success of pistachio suppliers in exporting and maintaining consumer markets is the pistachio quality of Iran. The climate conditions as well as the suitable way cultivated and produced pistachio in Iran has caused the taste of Iranian pistachios in the world to be unique. The most important competitive advantage of Iranian pistachios is this fantastic Taste and Perfume.
Diversity of Iranian Pistachio Cultivars
Iran's pistachios have different cultivars. The cultivars are in three groups: Round, long and also Jumbo. Each variety has different specifications and sizes. Therefore, Iran's pistachio to be suitable for all countries with different tastes.
Iran's progress in food packaging
Packaging is one of the most important issues in the food industry in the present era. Proper packaging can prevent product quality loss over time or during the shipping process.

Fortunately, the possibility of proper packaging of pistachios in Iran allows pistachios to reach consumers with the highest level of health and quality.
Understanding pistachio consumption markets
Iranian businessmen are aware of the pistachio consumption markets because of their experience in global business. Therefore,

they often know that every country has a taste for buying pistachios

. Familiar with the laws and standards of countries.

And the same thing has made it possible to provide the best and most suitable product to any country.
Maybe you also want to cooperate with pistachios suppliers iran.
We are proud to work with you.
Product List of Anata Nuts Company

: Catalog.
Also Communication Solutions of Anata Nuts Company: Please contact us.
https://anatanuts.com/wp-content/uploads/2018/02/pistachios-suppliers-iran.jpg
427
640
leyla nematzade
http://anatanuts.com/wp-content/uploads/2017/09/Picture1-300x286.png
leyla nematzade
2018-02-04 09:44:22
2018-02-04 09:45:59
pistachios suppliers iran