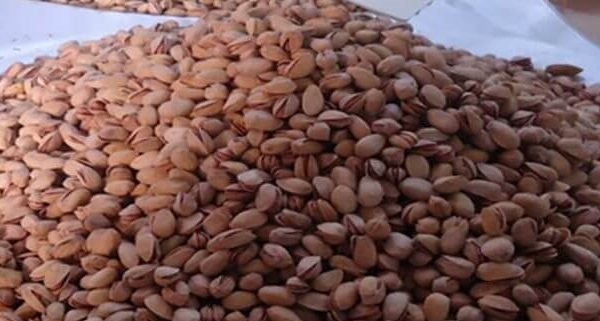 A few pistachio company UAE have been created by Iranian exporting companies to create ease of international trade. In fact, creating a reseller in other countries, such as the UAE, is a way to solve the barriers created by sanctions.
Iran pistachio company, what solution have been made to solve the obstacles to international trade? The obstacles against Iran have created these barriers. Will sales of sales in other countries, such as the UAE, be effective?
Establishing international branches by Pistachio companies in areas and countries that have special conditions for international trade including the UAE, can be effective in the growth of pistachio companies as well as customer satisfaction.
Some regions and countries have a special place in terms of international trade.  You can see the UAE as one of them. The commercial ports of the UAE, in particular the Jebel Ali Port, Dubai, are one of the main trading ports in the world. And the international exchange path between Asia and the EU and the USA.
This has led some Iranian pistachio exporters to create a reseller in the UAE for ease of exchange of goods as well as financial.
Representative of Pistachio Company UAE
Pistachio exporting companies have facilitated financial and commodity exchanges with their customers from around the world by creating re-sellers in the UAE. Of course, presence in other parts of the world, referred to below, has made it easier for Iranian pistachio to be put into the world market.
Germany

Russia

Kazakhstan

China

Hong Kong
Ukraine
Also Malaysia

As well as Vietnam


And …
These pistachio companies have solved the limitations and problems encountered in international transactions due to sanctions against Iran.
Anata Nuts Company has also been working to create sales offices in several countries to facilitate its international transactions. And now it deals with commodity and financial exchanges without problems with its customers around the world.
To see our products, you can visit the site's products section. Of course, in the shopping guide section, we fully discussed the process of getting acquainted, selecting and ordering the order. Please contact us.
https://anatanuts.com/wp-content/uploads/2018/01/the-pistachio-company-uae.jpg
450
600
leyla nematzade
http://anatanuts.com/wp-content/uploads/2017/09/Picture1-300x286.png
leyla nematzade
2018-01-20 09:25:21
2018-01-21 07:18:01
pistachio company uae