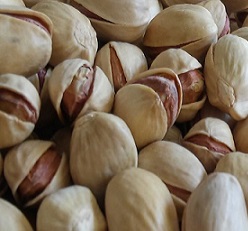 The largest pistachio company operating in the field of export and sale of pistachios, is located in Iran, the most important export destination for this product in the world.
Every businessman working on pistachio trading knows Iran well. Iran is one of the two major pistachio producers in the world. It is the largest pistachio exporter. Iran annually exports more than 40 percent of all pistachios. These statistics indicate that Iran is among the first countries among the countries exporting pistachios. And the largest pistachio company is located in this country.
Largest pistachio company in Iran
Each pistachio exporter in Iran is an important supply source for pistachios. Pistachio buyers and merchants are aware of this. And they will do their best to connect to the main pole of this product. So connecting with the largest pistachio company can help them to buy pistachios. Buyers and pistachio with direct connection with the largest pistachio company can have a successful shopping experience, improve their commercial position. Access to the right price for pistachios, the ability to supply in any period of the year, the possibility of buying pistachios in high tonnage and … is one of the most important advantages that can be gained in connection with the largest pistachio company.
Of course, Of course, the representation pistachio company, which is based in other countries, including Russia, UAE and Germany, can buy pistachios. The presence of sales agents in other countries has made it easier for our customers to provide services.
Our way of communication: Please contact us.
Also our product list: The Catalog.
https://anatanuts.com/wp-content/uploads/2018/08/the-largest-pistachio-company.jpg
231
248
leyla nematzade
http://anatanuts.com/wp-content/uploads/2017/09/Picture1-300x286.png
leyla nematzade
2018-08-14 18:53:26
2018-08-14 18:53:26
the largest pistachio company