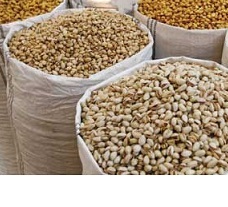 The pistachio company in dubai is the pistachio dealer in other parts of the world. Of course, some of the pistachio exporters in Dubai are branch of the Iranian pistachio companies.Emirates has a very good business presence globally. Business ports operating in this country, considered to be the main trading ports of the country, are the gateway to some of Iran's export items for other countries.
As we know, one of Iran's agricultural exports is pistachios. Iran, as the main source of pistachio in the world, makes the product directly and indirectly imported into the market of different countries. Indirect exports are the re-export of pistachios from countries like the UAE, China, Turkey, and so on. Pistachio company in Dubai, Turkey, China and some other countries are re-exporting Iranian pistachios to various countries. As a result, Iran exports pistachios directly to consumer markets either indirectly.
Representation of pistachio company in dubai
A number of pistachio company in dubai is a representative of the Iranian exporting companies. They have been developing their work by establishing branches in countries such as UAE, Turkey and China. With this, more services for pistachio cargo transportation, money transfer between buyer and seller, pistachio cargo insurance, up to destination, and … can be provided to our customers. Of course, a number of pistachio company in dubai have also been created by Emirates merchants. These merchants are reaping the value added of re-exporting Iranian pistachios.
Our way of communication: Please contact us.
Also our product list: The Catalog.
https://anatanuts.com/wp-content/uploads/2018/08/the-pistachio-company-in-dubai.jpg
207
228
leyla nematzade
http://anatanuts.com/wp-content/uploads/2017/09/Picture1-300x286.png
leyla nematzade
2018-08-04 13:05:50
2018-08-04 09:30:38
the pistachio company in dubai