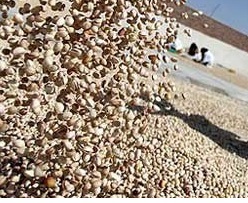 The best pistachio company among pistachio companies is a company that can recognize the needs of the customer and match that product.

Understanding customer needs is a cornerstone of success in sales. Due to the great variety of pistachios and their products, in negotiating with each buyer and customer, we need to know what its needs are. And which product we could be the best option for him. And fixes her need.
Of course, the above question is very important in selecting the best pistachio company from different companies. But we want to answer an important question. That maybe your question. How do you know the need for a customer? And offered him the best product.
How to work the best pistachio company
The best way to offer the best product from different kinds of pistachios and their products to the customer is to firstly fully understand all the products and types of pistachios. How to use any type of pistachio, knowing its exact specifications can give us the power to respond best to the customer's request.
But how is the customer's need to know? It is very important for us to be in a conversation with the client to listen fully and accurately. Try to ask the questions below. What is his goal to buy pistachios or product's pistachios? How would you like to use this purchased product? What is the intention to process, or does it want to sell the pistachio bought?
By getting the answers to the above questions along with the accurate recognition of pistachio products, we can offer the best option to our customer. And increase our chances of choosing to be the best pistachio company.
Our way of communication: Please contact us.
Also our product list: The Catalog.
https://anatanuts.com/wp-content/uploads/2018/08/the-best-pistachio-company.jpg
203
248
leyla nematzade
http://anatanuts.com/wp-content/uploads/2017/09/Picture1-300x286.png
leyla nematzade
2018-08-09 06:42:14
2018-08-11 05:53:36
the best pistachio company