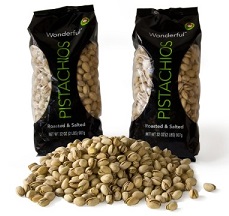 Every pistachio company in California can be a component of the pistachio supply chain in the world. Because the United States is one of the principal areas for pistachio production and exports in the world.
Pistachio production has grown significantly in the United States in the last half century. As you know, Iran and the United States are currently the two main pistachio producers and exporters in the world. The production of pistachios in Iran is very high. And it goes back a long way. Also familiarity of different countries of the world with pistachios, including Europe and America, was done by Iranian pistachio merchants.
But in the last half century, pistachio production in the United States has risen sharply. Some even believe that the start of pistachio cultivation in the United States has been done by Iranian Americans. The United States has grown well in the field of pistachio cultivation. And now it's one of the largest pistachio producers in the world. Each pistachio company in California can serve as a source of pistachios for pistachio consumption markets. Among the large number of pistachio company in california, big companies that are world famous. And this pistachio company in California exports  the most pistachio.
Wonderful pistachio company in california
The Wonderful Pistachio Company in California and also other companies in California are from of the world's largest pistachio exporters. The company offers a variety of packaged pistachios in the markets of various countries, including EU countries.
With the explanation given above and according to the article "pistachio company in iran", we can introduce the two countries of Iran and the United States as the main poles of pistachio production and export in the world. Of course, the product of each country has certain competitive advantages that have made it unmatched in the world. One of the most important competitive advantages of Iranian pistachio is its unique flavor. The high fat percentage of this product, along with its high nutritional value, has made it unique in the world.
Our way of communication: Please contact us.
Also our product list: The Catalog.
https://anatanuts.com/wp-content/uploads/2018/08/pistachio-company-in-california.jpg
216
229
leyla nematzade
http://anatanuts.com/wp-content/uploads/2017/09/Picture1-300x286.png
leyla nematzade
2018-08-04 12:05:42
2018-08-04 09:16:40
pistachio company in california