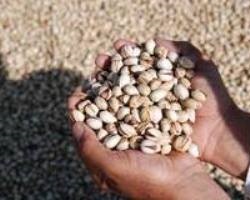 Successful pistachio export require the provision of appropriate customer service. We want to look at this in this text.
Some people think that a successful pistachio business is the possibility to produce pistachios with the best price pistachios and quality. These two issues, the most appropriate quality and the best price pistachios, are very important, but not enough. For successful pistachio export, we need to consider other important issues.
The most important prerequisites for success in pistachio export
We want to categorize these topics in several sections. Contains:
Possibility of processing and packaging in the best possible manner, according to the circumstances of each buyer: the type of packaging for pistachios is based on the standard of the buyer country, distance and geographical location, and so on.
Export customs duties in the country of origin: Most pistachio buyers and importers in the country of origin do not represent the customs for customs duties and are not familiar with the laws of the country of origin. Therefore, it is very important for them to do this by the pistachio exporter.
Contract with a shipping company that will deliver the pistachio cargo to the buyer at the best possible conditions.
Being familiar with the insurance companies for insurance of pistachios.
Also provide credible bank accounts for transferring money away from any concern for the buyer and himself.
Access to reliable inspection companies for quantitative and qualitative inspection of pistachio cargo
Those who work in international trade understand the importance of these issues. In business, there is also a pistachio exporter who will pay enough attention to these side services.
Our way of communication: Please contact us.
Also our product list: The Catalog.
https://anatanuts.com/wp-content/uploads/2018/08/the-iran-pistachio-export-company.jpg
200
250
leyla nematzade
http://anatanuts.com/wp-content/uploads/2017/09/Picture1-300x286.png
leyla nematzade
2018-08-14 12:07:20
2018-08-14 09:24:28
the iran pistachio export company