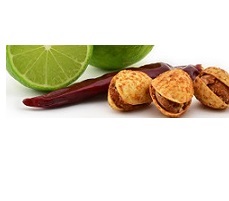 The shelled flavored pistachios are highly sought after by pistachio buyers due to the variety of flavors and their varieties.
One of the most important ways to increase sales for our customers is to increase product diversity. Definitely customers enjoy the variety of products and the power of choice. We should provide the opportunity for customers to have different options to buy.
In buying and selling pistachios, one of the ways to create variety in the product, flavor it. shelled flavored pistachios have a great variety. Which is obtained through the use of various food flavors. For example, we can produce its using a different flavor or a combination of several flavors. Certainly this will be remarkable for our customers. In this part of the article, we would like to mention a few types of shelled flavored pistachios. You can contact our sales experts directly to order any of these products.
Varieties of shelled flavored pistachios
Of the most popular type of the shelled flavored pistachios, we can mention pistachio pepper. Which we also use in its combination from lemon juice and salt. This kind of pistachio has many enthusiasts in different countries. Iran, the European Union, India and … are customers of this kind of pistachios. Also the saffron pistachios are other types of shelled flavored pistachios that have their own enthusiasts. Combining the taste of pistachios and saffron, plus salt, can create an extraordinary taste. Countries like Iraq like this type of pistachio.
We use a variety of flavors to flavor the pistachios, as we mentioned above. In addition to them, fragrant vegetables are a good option for this.
Our way of communication: Please contact us.
Also our product list: The Catalog.
https://anatanuts.com/wp-content/uploads/2018/08/shelled-flavored-pistachios.jpg
201
229
leyla nematzade
http://anatanuts.com/wp-content/uploads/2017/09/Picture1-300x286.png
leyla nematzade
2018-08-14 09:07:59
2018-08-14 08:27:24
shelled flavored pistachios