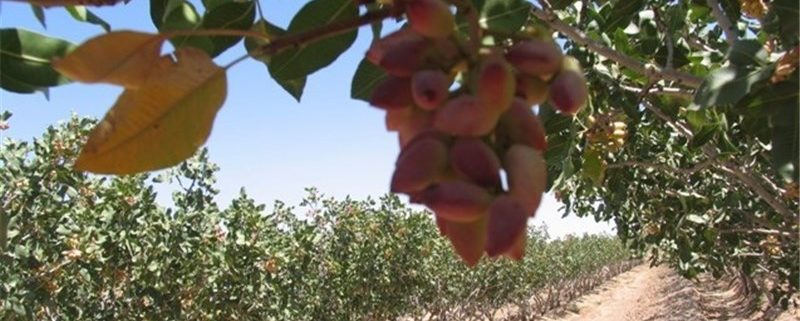 Tabriz Pistachio Production has been growing in recent years. Pistachio gardens were grown in both dispersed trees and in the same place in the East Azarbaijan province. Since 2004, using the facilities of the Toba project, pistachio gardens have been developed in the province, and the highest level is the young gardens.
Tabriz is one of the world's leading exporters of pistachios to world markets. Despite the fact that pistachio production in this area is booming recently. But Tabriz exporters have been doing well in this regard.
Tabriz's pioneering in pistachio exports proves the following statistics: (Negahbani, Head of the Office of Planning and Statistics of the Organization of Industry, Mine and Trade of East Azarbaijan Province – 2015)

Pistachios have been exported to the
UAE

Turkey

Germany

Russia

India

Also Turkmenistan

And etc
as non-oil exports of $ 660 million. Of these, $ 6 million has been the share of customs in the province of East Azarbaijan.
Tabriz pistachio cultivars
Pistachio cultivars in East Azarbaijan Province include:
Ahmad Aghaei, Hosseini, Akbari, Oohadi and also Kalleh Ghuchi. Field evaluations on different pistachio varieties show that Ahmad Aghaee and Akbari cultivars produce and adapt well in the East Azarbaijan.
Tabriz Pistachio is one of the best pistachios in Iran. Currently, a percentage of the gardens in the province of East Azarbaijan are infertile. And the construction of new gardens is also expanding. Therefore, pistachio production is increasing in this province.
Also, due to the presence of Aflatoxin in dry products, the producers and exporters of Tabriz Pistachio have a high degree of precision in the production, processing, packaging as well as storage of this product.
Tabriz Green Diamond pistachio Company (Anata Nuts Co.) is one of the pioneers in the field of producing and exporting pistachios in Tabriz. Which has begun its activity since 2015. Our exports are to Germany, Italy, Singapore, India, Kazakhstan, Russia, Vietnam, as well as Turkey, Turkmenistan and … . You can visit the products section for information on the product list of Anata Company.

https://anatanuts.com/wp-content/uploads/2017/12/tabriz-pistachio-supplier-iran-1.jpg
557
800
leyla nematzade
http://anatanuts.com/wp-content/uploads/2017/09/Picture1-300x286.png
leyla nematzade
2017-12-17 09:59:16
2017-12-17 17:20:39
tabriz pistachio supplier - iran 2017