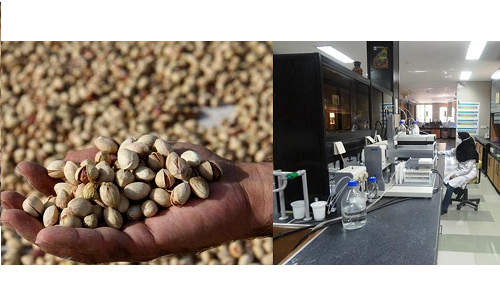 Statistics show that there is an increase in cooperation between pistachio exporters from Iran and pistachio merchants of the EU in the last decade. In this article, we are discussing the pace of Iran's exports to the European Union.

Everyone in the world cares about the health of their food. And global organizations around the world that specify standards for the production and trade of any food. Including FAO. Of course, different countries also set standards for food imports and exports in accordance with their own rules and objectives. Our product is pistachio. So let's look at these issues for pistachios.
Pistachio price in Europe
In the past few decades, a topic has been raised about the Iranian pistachio contamination with aflatoxin. Therefore, some countries, such as the European Union, refused to import pistachios. Iran imports pistachios to the EU fell.
Most likely, this is a concern that has already struck your mind.
Is Iranian Pistachio Does Not Have Good Health? So why is Iranian pistachio exporting to England, Singapore, the European Union and other countries that have strict rules for importing pistachios now?
However, at the same time, research showed that pistachios in Iran have a high level of health and quality. However, in the last decade, good progress has been made in research to improve production and processing practices aimed at improving the level of pistachio health in Iran. Therefore, Iran's quality of pistachio has increased dramatically in recent decades. This has caused Iran's pistachio to pass the strict rules of some countries. And this is also the main reason for the return of the European Union and thus the increase in Iran's exports of pistachios to the union.
Now pistachio exporters from iran successfully export pistachio products to many parts of the world.
In any country you are in, you can contact us if you intend to import Iranian pistachio. Getting advice and then asking for a quote and inventory can help you succeed.
Our way of communication: Please contact us.
Also Our product list: The Catalog.
https://anatanuts.com/wp-content/uploads/2018/01/Picture2-2.png
307
500
leyla nematzade
http://anatanuts.com/wp-content/uploads/2017/09/Picture1-300x286.png
leyla nematzade
2018-05-27 17:40:59
2018-05-27 17:48:51
pistachio exporters from iran