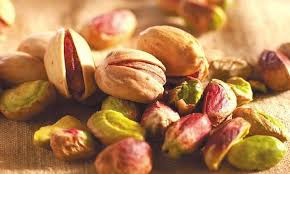 The pistachio company food trading, pistachios and products supplied puts it in several cases. We introduce these products in the following text in full.
Pistachio is an oily brain used in various forms. We would like to mention these products in this article.
Types of products offered by the pistachio company food trading
The pistachio company food trading prepares and supplies the products to the buyer's request.
Open shell pistachios: Pistachio open most of the buying and selling of various products of pistachio nuts is. This pistachio is available for use in nuts. And, as we mentioned earlier, it has a variety of raw and roasted food.
Pistachio kernels: Pistachio kernels is the main pistachio product. It has very diverse qualities. It is used for various applications. We can use the pistachio kernels in combination of nuts and also in units of food industry.
Pistachio slice: The pistachio slice is used to make use of foodstuffs for the purpose of decorating foods such as sweets or desserts.
Pistachio powder: Pistachio powder is another pistachio product. This product is suitable for use in the food industry. You can use pistachio powder in a combination of different food products, such as cakes, muffins, ice cream, etc.
Pistachios butter: People commonly use this products as a vegetable butter in breakfast. And there are countless fans. It is also a good option for use in un-powering and ….
Pistachio oil: Pistachio oil can have both food and medicine as well as cosmetics.
Our way of communication: Please contact us.
Also our product list: The Catalog.
https://anatanuts.com/wp-content/uploads/2018/08/the-pistachio-company-food-trading.jpg
200
290
leyla nematzade
http://anatanuts.com/wp-content/uploads/2017/09/Picture1-300x286.png
leyla nematzade
2018-08-09 07:42:32
2018-08-11 05:56:29
the pistachio company food trading