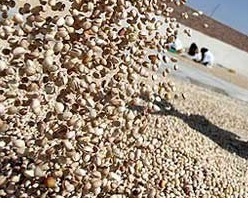 Pistachio nut company is one of the main sources of this product in Iran and the United States. Because the statistics show that these two countries are large producers of pistachio nuts.
An important principle for pistachio merchants in the world is that they play a very important role in their success. Do you know what this is?
There is one principle. And that's it. In order to have a successful business, along with trying to have a good sale, we should try to buy well. Do you know how we can make a good purchase? There is also a long question. What is a good pistachio buy?
The good and successful purchase means that we can buy and buy the quality of our pistachio at the best prices and the best possible conditions in the shortest possible time. How is this possible?
Access to the best pistachio nut company
It is very important to connect with the pistachio nut company, which is the main source of this product. Success in accessing and communicating with the pistachio nut company can lead us to success.
The most important pistachio nut company, which we can say is the main source of pistachios, is in the countries that make it. The major producer countries of pistachio are Iran and the USA. Therefore, the pistachio nut company in these two countries are two main sources for this product.
By finding one or more good pistachio suppliers, we can no longer care about supplying our product. Other product quality concerns, pistachio prices, late delivery of pistachio cargo, delivery terms, and more.
It explains the importance of having a powerful pistachio supplier.
Our way of communication: Please contact us.
Also our product list: The Catalog.
https://anatanuts.com/wp-content/uploads/2018/07/pistachio-nut-company.jpg
203
248
leyla nematzade
http://anatanuts.com/wp-content/uploads/2017/09/Picture1-300x286.png
leyla nematzade
2018-07-14 08:49:22
2018-07-14 09:07:47
pistachio nut company