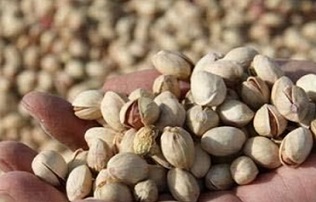 In pistachio exports to the UAE, in addition to pistachio price in dubai, the pistachio's taste and quality are the criteria of purchase. Contrary to pistachio exports to China, which is more important than pistachio price per ton.
The pistachio export figures to the UAE are very important due to the taste of the country, which is often of great importance for the coarse grains and good appearance, including Akbari, Jumbo and Ahmad Aghaei. Although the pistachio price per ton is high for these figures, the UAE is fond of these figures. Because, as we have said, pistachio quality is also important for businessmen, in addition, the pistachio price in dubai.
Pistachio price in dubai
Price is one of the most important parameters in trade, but in the field of international trade, different countries have different tastes. Recognizing and paying attention to the taste of the destination country in the cargo sending to its market will be a source of satisfaction and preservation of the country's market.
Iran's pistachio exports are carried out in different parts of the world. Some countries, such as Russia and China, place the pistachio price per ton as the most important parameter. And some emphasize the quality of the product.
As mentioned above, UAE merchants' attention is, in addition to the pistachio price in dubai, flexible on product quality. They often enjoy large pistachios. Considering that the UAE is one of the main pistachio buyers in Iran, preserving its consumption market is important.
Our way of communication: Please contact us.
Also our product list: The Catalog.
https://anatanuts.com/wp-content/uploads/2018/07/pistachio-price-per-ton-in-dubai.jpg
202
316
leyla nematzade
http://anatanuts.com/wp-content/uploads/2017/09/Picture1-300x286.png
leyla nematzade
2018-07-30 10:17:41
2018-07-30 07:52:44
pistachio price per ton in dubai