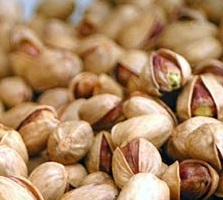 The best jumbo pistachios for sale are pistachios with the least amount of packed seeds, non-uniformity, foreign matter and aflatoxin.
Jumbo pistachios from commercial pistachios. It is one of the most important types of pistachios that are traded in the world. The jumbo pistachios themselves have different qualities and sizes. The size of the pistachio is in ounces between 20 and 26. Also, each size may have several qualities. We categorize each size jumbo pistachios in five qualities.
What are the best jumbo pistachios for sale?
Best jumbo pistachios for sale have the least amount of defects. What are the pistachio defects? In other words, what are the disadvantages of pistachios? What is the percentage of each of them for best jumbo pistachios for sale?
Pistachio defects include:
Packed seeds
Crooked seeds
Foreign material
Non-uniform seeds in terms of size and variety
Aflatoxin contaminated seeds. These seeds often have dark spots on their skin.
The percentage of pistachios that is open from the bottom.
Humidity exceeded in pistachios
Grains without brain and empty
And …
The most important items that we consider as defective in pistachio cargo, we list at the top. The percentage of these for best jumbo pistachios for sale should reach its lowest value. Based on these parameters, we categorize each size of jumbo pistachios in five different qualities. The range and amount of each parameter for a specific quality of pistachio are listed in the table in the product section as well as in the Catalog. You can choose the best jumbo pistachios for sale according to these details. These percentages are high for cheap pistachios.
You can also contact us to make the best choice.
https://anatanuts.com/wp-content/uploads/2018/07/best-jumbo-pistachios-for-sale.jpg
200
223
leyla nematzade
http://anatanuts.com/wp-content/uploads/2017/09/Picture1-300x286.png
leyla nematzade
2018-07-10 01:55:03
2018-07-09 09:54:07
best jumbo pistachios for sale