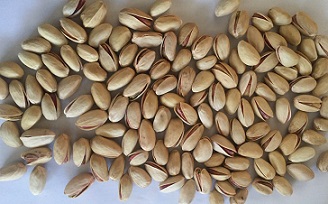 We can categorize cheap bulk pistachios for Opened Pistachio in shell in two general groups. Of course, each group of pistachios in the skin has different types and qualities, which we will briefly mention in this article.
In general, open pistachio in shell can be divided into two groups. These two groups are:
Naturally opened pistachios
Mechanically opened pistachios
We would like to consider which of these two types of pistachios can be offered as cheap bulk pistachios?
Mechanically opened pistachios for cheap bulk pistachios
Of the two groups we introduce, the price of Mechanically Opened Pistachios is often lower price. And they are the best option for cheap bulk pistachios. Of course, these pistachios have different types which, due to their different qualities and specifications, have different prices for each other. Among these pistachios, Fandoghi pistachios with the lowest brain percentage are the lowest price. Therefore, we offer its for pistachio buyers who are looking for the cheapest pistachios.
Naturally opened pistachios for cheap bulk pistachios
But there is a question. Is naturally open pistachios also suitable for sale as cheap pistachios?
These pistachios also have different qualities. So we can say that there are models of pistachios that can place their in the group of cheap bulk pistachios.
For example, the pistachio with finest size has a more balanced price. So suitable for a merchant who wants to buy cheap bulk pistachios, but has chosen Naturally opened pistachios from various types of pistachios.
We have introduced the various qualities of both pistachio models mentioned above in the catalog. You can contact us for more information.
https://anatanuts.com/wp-content/uploads/2018/06/cheap-bulk-pistachios-for-sale.jpg
204
328
leyla nematzade
http://anatanuts.com/wp-content/uploads/2017/09/Picture1-300x286.png
leyla nematzade
2018-06-09 16:25:02
2018-06-09 10:01:58
cheap bulk pistachios for sale