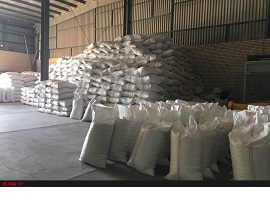 Establishing the pistachio sales representative in India and serving as a pistachio supplier in India, has been able to respond appropriately to pistachio customers in this country.
One of the best practices to provide better customer service by pistachio suppliers is to set up a sales representative in target countries. India is one of the target markets for pistachios. The Indian popularity of pistachios and its products has been rising ever since. As India is now one of the major importers of pistachios in Asian countries.
Pistachio kernels and pistachio supplier in India
In addition to buying pistachio in shell as nuts, India is also a customer of pistachio cereals. India uses pistachio cereals in food industry units such as confectionery. Confectionery is a thriving industry in India. Therefore, the purchase of products and raw materials like pistachios is also high.
According to the explanation, we can see India as one of the most important target markets among Asian countries for pistachios.
The presence of pistachio suppliers in India has become more colorful in recent years due to its high demand for purchasing. So Indian customers can deliver better pistachio products. We mean better terms, delivery. Indian customers can receive their product from pistachio suppliers in India as DDP or other terms D in incoterms. This is an excellent advantage provided to pistachio customers in India.
To check our product list, you can check the catalog. Or contact us.
Our way of communication: Please contact us.
Also our product list: The Catalog.
https://anatanuts.com/wp-content/uploads/2018/06/pistachio-supplier-in-india.jpg
201
270
leyla nematzade
http://anatanuts.com/wp-content/uploads/2017/09/Picture1-300x286.png
leyla nematzade
2018-06-28 07:46:58
2018-06-28 07:46:58
pistachio supplier in india