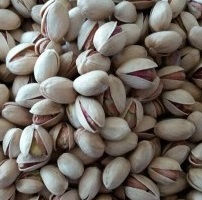 A number of pistachio supplier in Dubai are from Iranian pistachio companies, which has been creating sales agents in order to provide better services to its customers.
One of the most important responsibilities and obligations that a pistachio supplier has in front of the buyer is to provide the best service. If you check in, some of the pistachio suppliers in dubai are among the Iranian pistachio exporters. They have started to establish a branch in Dubai in order to be able to deal with their customers around the world in more appropriate and better service.
Iran pistachio supplier in dubai
Dubai's economic situation is very suitable for international trade. The city is in the UAE. Dubai's ports like Jebel Ali have a very good business location. And it can provide a lot of positive things for the pistachio seller and pistachio buyer for business.
In addition, Iranian pistachio export company have opened up a trading account in banks such as the United Arab Emirates, in order not to be in a position to pay and receive funds. Through this trading account, therefore, they can easily trade with their customers from anywhere in the world.
Anata Nuts Company has also been able to offer the best conditions and best service to its customers. By establishing branches and sales representatives in several countries, including Germany, the UAE, India and Russia. Now Anata nuts company is doing business with most countries in the world. One of the advantages that the company has provided to its customers is a good service to deliver the cargo.
Our way of communication: Please contact us.
Also our product list: The Catalog.
https://anatanuts.com/wp-content/uploads/2018/07/pistachio-supplier-in-dubai.jpg
200
202
leyla nematzade
http://anatanuts.com/wp-content/uploads/2017/09/Picture1-300x286.png
leyla nematzade
2018-07-04 08:41:27
2018-07-04 08:41:27
pistachio supplier in dubai