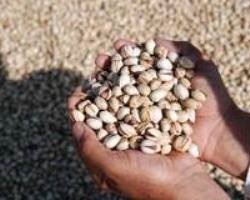 In "Iranian pistachios Canada" article, we will look at the taste and statistics of Canada pistachio imports from Iran. This country is part of the Americas, which is a regular customer of Iran's pistachios.
Iran's pistachio not only has a special place in the Middle East, it is even popular in many countries such as Canada. In recent years, the volume of trade between Iran and Canada has increased. It was also found in the pistachio trade. Of course, Canada also purchases pistachios from Iran from its sales agents, which are UAE, China, Turkey and ….
Canada is a global pistachio customer who uses this product for nuts and for food industry units.
Pistachio price Canada
Canada is one of the customers of pistachios and pistachio kernels of Iran. The price of pistachios in Canada depends entirely on the quality of the choice. The point that Canadian businessmen should pay attention to is their standard in importing pistachios.
Canada, as in some countries, has defined virtual limits for aflatoxin pistachios. Therefore, pistachio exporter should prepare pistachio cargo in accordance with this standard for Canada. Presentation of aflatoxin certificate with pistachio product is essential. (Although Canada's stringency is not as high as the European Union, pistachios must be prepared according to the country's standard).
Another issue about pistachio exports to Canada is pistachio packaging. Due to the large distance between Canada and Iran, we should well package the product to prevent damage to the load during transportation (due to heat and humidity that may occur).

You can read the catalog or contact us for complete information on pistachios and pistachio kernels.
Our product list: The Catalog.
Also our way of communication: Please contact us.
https://anatanuts.com/wp-content/uploads/2018/04/iranian-pistachios-canada.jpg
200
250
leyla nematzade
http://anatanuts.com/wp-content/uploads/2017/09/Picture1-300x286.png
leyla nematzade
2018-04-24 12:00:05
2018-04-24 17:28:18
iranian pistachios canada